I have bought an Arturia Microbrute ! An affordable little analog synth.
But… the people from Arturia are not really nice with Linux as they are not providing a software for Linux. Their software is not even running properly under Wine.
I spent quite a lot of time to find out a workaround (I don't want to boot a windows machine every time I want to change a parameter) and I finally stumbled across a cool software : Microdude !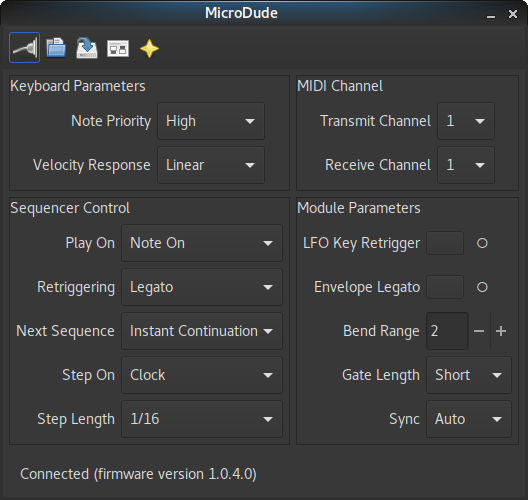 The software can be downloaded from github and is available on Librazik.