In this track, I have used 2 VSTs (DR-910 & FB-3300), a Korg Kaossilator, a Yamaha Pacifica and Guitarix, Helm, Zynaddsubfx and, of course, Ardour and some plugins.
I'm not showing screenshots of the Opensource software because, in this post, I want to show that it's possible to use VSTs on Linux. I'm really sorry for the Talibans. Most of the time, I'm using Carla to host them. Their are plenty of synth/plugins that runs natively on Linux but it's possible to add more fun with these free proprietary software. Up to you to use them or not.
The first one, Maxsynths DR-910 is a clone of the famous Roland TR-909. At the time of writing, Maxsynths website is not available but the plugin is still downloadable from various website like vst4free.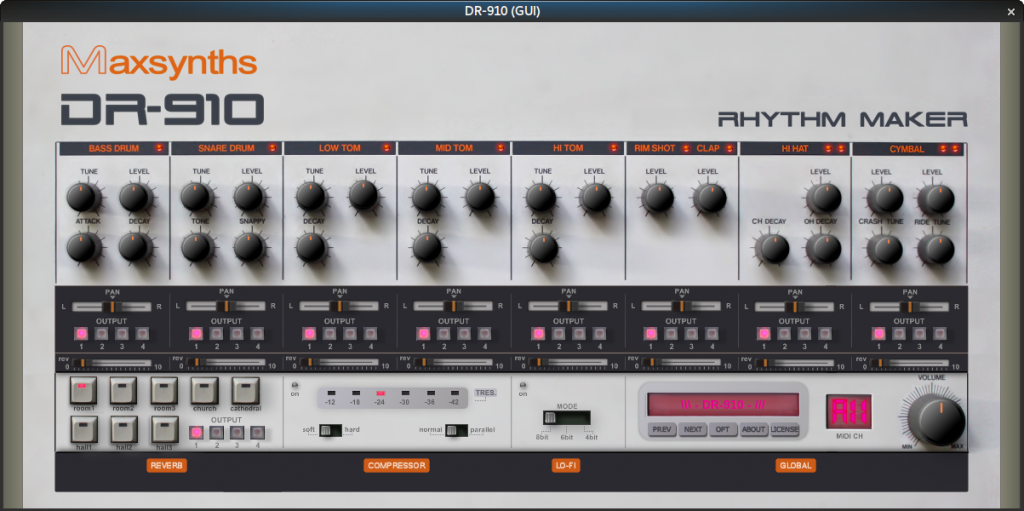 The second, FB-3300 is simulating a KORG PS-3300 from 1977 and is downloadable from full bucket music.
You can listen here :