A long time ago, I have started hacking music on Linux with the Gentoo pro-audio overlay. Then, for various reason, I had no time for music anymore. 3 years ago, I have started over. In the meantime, the Linux audio landscape has changed a lot so I have decided to switch over to Ubuntu Mate and the Kxstudio repo.
Falktx is really doing a huge job for the Linux audio community, so, I have nothing to say against kxstudio !
A few months ago, I have decided to have a try at Librazik.
The cool things :
The community : nice people, irc channel, bug tracking system, documentation
The huge amount of software ! Many of them are not included in others distributions
The kernel is optimized for audio
Installing the distribution (which is based on a Debian Stretch) is a bit more difficult than setting an Ubuntu based distribution but as long as you follow and read the documentation properly, it's fine.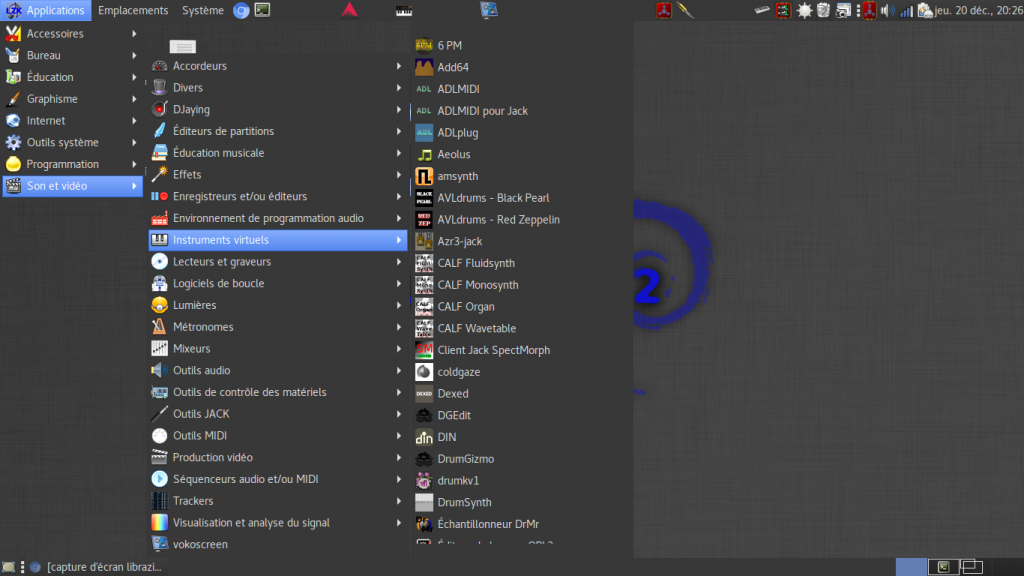 When you look at Librazik website, the distribution really seems to be designed for french speakers but it's also perfectly working in English.
You should definitely have a try through the Livecd ! I have even composed some tracks on a persistent live USB.
Olivier "trebmuh aka olinuxx" Humbert and the community are doing an impressive job !